Spring, 2012
Dear Bryn Mawr '67 Classmates:
"Five years have past; five summers, with the length
Of five long winters!"
Wordsworth's "Tintern Abbey"
Five years mark the time for our 45th Reunion, May 25–27, 2012 (Memorial Day Weekend). As three who have attended all or most of our Reunions, we encourage you to attend, even if for the first time. It is a special experience– of reminiscence, reconnection with old friends, and the chance to form new friendships with women you never got to know. It is a time to learn about academic and social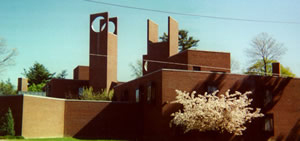 innovations at Bryn Mawr and to meet some of the diverse group of young women now at the College. And it is a moment to enjoy springtime at our lovely, at once lush and austere, campus.
We will be based in Haffner–which is near Wyndham, has a dining hall, and is air-conditioned.
Some of the logistics and events planned include:
Friday
11:30-1:00 Barbeque
1:30-5:00 Workshops and panels led by BMC staff and alumnae / campus tours
7:00-8:30 Class dinner, graciously hosted by Bev Lange at her home in Ardmore (in lieu of tented dinner for all classes on campus)
9:00 Step Sing
Saturday
9:00-10:30 Campus tours/ panel discussion (on Peace Corps, led by Harris Wofford)
10:30-11:45 Class discussion, to share our own collective wisdom, guided by Nimet Habachy/ Class Meeting, to approve class officers with vote-collector Penny Milbouer*
12:00-1:15 Lunch/ State of the College
1:30-3:30 Talks and panels (led by distinguished alumnae and faculty)
4:00-5:30 Social hour with Haverford '67 alumni in Haffner
5:30-6:30 Class Cocktail Reception in Haffner
6:30-8:45 Tented dinner for all classes
Sunday
9:30 Parade of Classes
10:00-12:00 Alumnae Meeting/Strawberry and Champagne Reception
If you are planning to come to our 45th Reunion, encourage your Bryn Mawr friends to come too. As you know, "who is coming" is an important incentive for others to attend. Bring relatives and friends as well. You will be receiving your invitations in April, or you will be able to go online to respond
With great affection,
Elana Klausner Vikan vikane@rpcs.org, Renee Allard Betts reneebetts@aol.com, Reunion co-managers
and Jeanne Lance, fleming@cruzio.com, Bi-College social hour manager
*The nominating committee selected our current officers to serve another term. The slate is as follows:
Class President: Penny Milbouer
Class Collectors: Terry Newirth Hirshorn and Lynette Perkins
Class Editor: Liz Russell and Taffy Everts
Class Songmistress: Alma Lee Carpenter
Class Webmistress: Mary McConaghy
Class Reunion Managers: Renee Betts and Elana Vikan